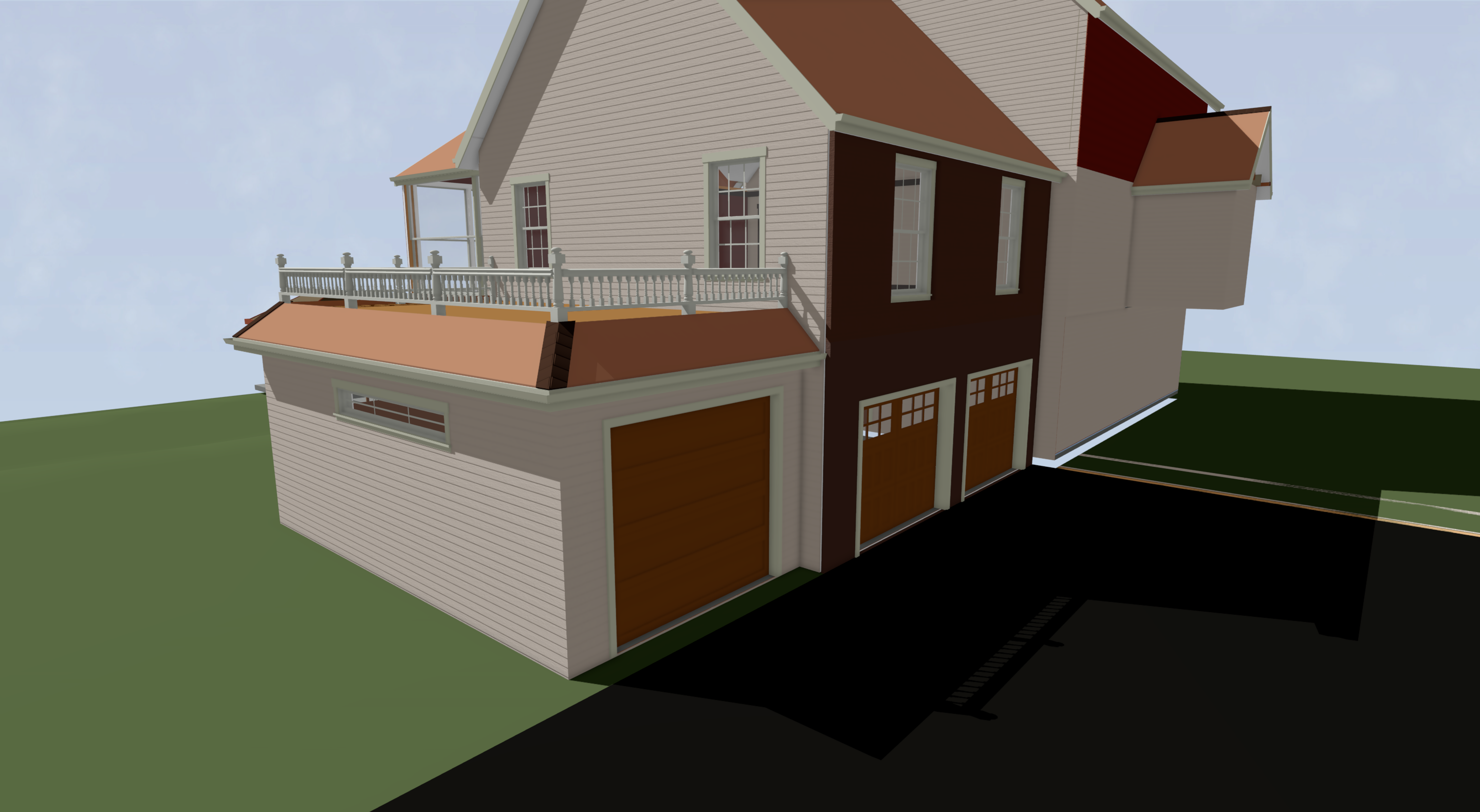 We need an out-of-the-weather location to keep the Kubota BX25D compact tractor and Kubota Z122 zero-turn lawn mower.
We have several constraints that affect what we can build.
We have several trees near the property line we do not want to remove. This limits the width of the garage because I don't want to land lock the backyard
We have two windows in the family room. These limit what we can do with the roof line.

Our first choice would have been matching the 12/12 pitch of the garage roof with the gable on the left. This is impossible because it would partially cover the family room windows.
We considered a shed roof but it would have had a very low pitch, likely 2/12.

The tractor's ROPS is just a little taller than 7 feet. Because of this, we need to go with an 8′ tall garage door. (7′ is standard) There will be a door in both front and back of the garage.
Our solution is a flat roof with mansard style eves. There will be a very slight pitch to enable run-off, something like 1/2 – 12. We will put a short railing around the edge, to conceal the pitch, and make it look like a widow's walk, roof deck. We will not have any access to the roof area, so are hoping we can keep the railing to 2 feet tall to keep the scale.
We are looking for a concrete contractor to pour the foundation and stem walls for the garage, as well as a general contractor who can frame and finish the structure.