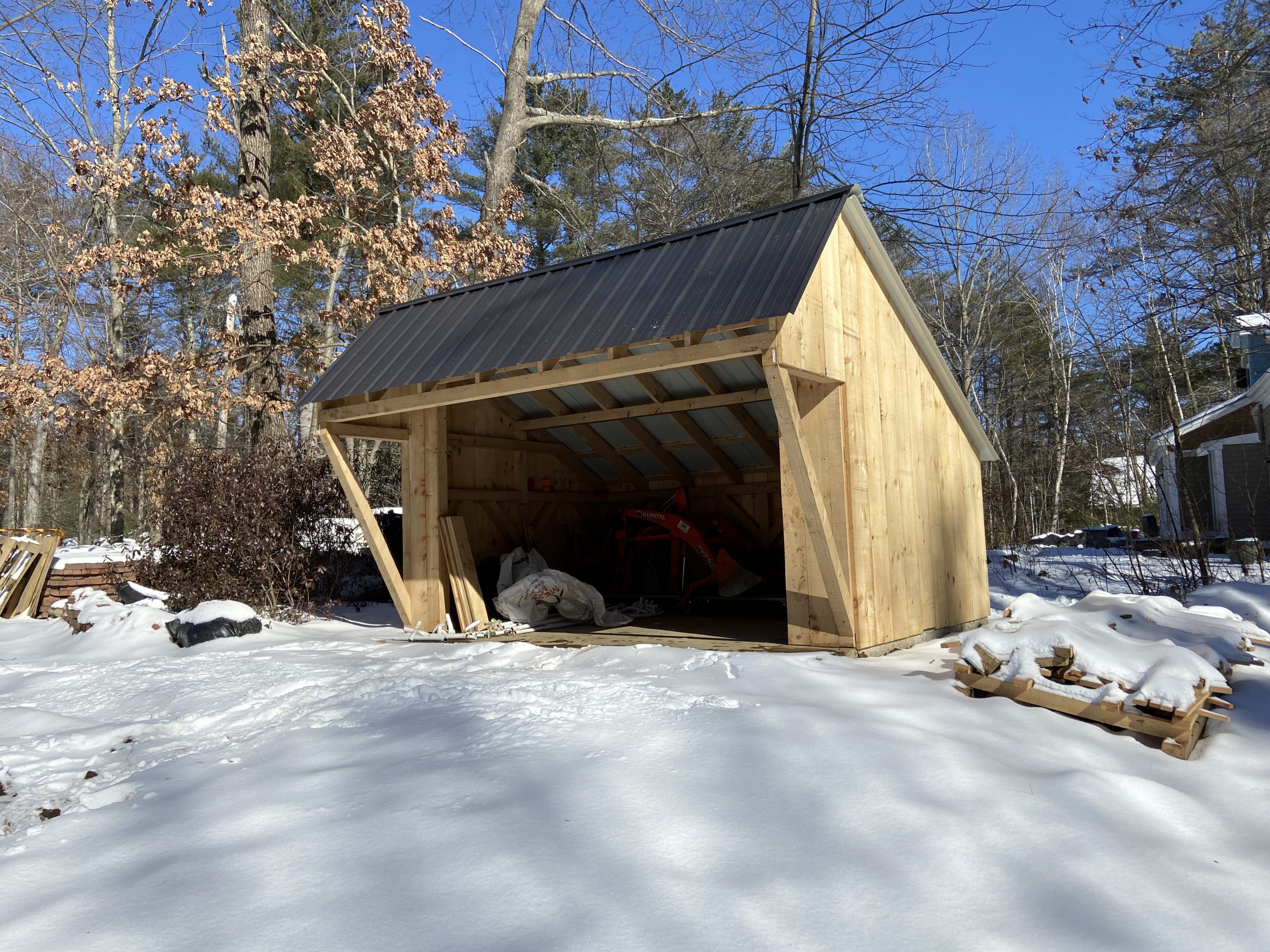 A Home for the Kubota Implements
Update 02/24/2023 The shed is almost completed! We have the structure sitting on the slab the walls are up and the roof is on. I have my loader and backhoe on their dolly's. 
Because of the limitations of the size of The Garage Project, I won't have enough room for the tractor, and to store the implements that are not in use. In the summer, I have the FEL (front-end loader) and backhoe attached. In the winter, I pull both of these off and put a snowblower on the front and a six-foot blade on the back. I need a place to store the off-season implements. We also want a place for all the garden tools, shovels, hoes, rakes, etc. We liked the DIY post and beam shed kits from Vermont's Jamaica Cottage Shop. Because the Kubota's ROPS is taller than a standard garage door, this was actually one of the few structures with an opening tall enough for the ROPS. We also wanted the shed to be accessed from the side rather than the end. Once we have moved on, a new owner might be able to use it as a pool house.
Our solution is the Camp Alcove precut kit. This shed is actually designed for a camping, to give an area out of the weather. We are modifying it as below:
No floor option. We will have a poured concrete slab. Here are the specifications for the slab. We will extend the slab forward under the overhang so it will match the actual footprint of the area under the roof.
We will be mounting a set of four antique rolling barn doors that were originally on a boat house on a lake in New Hampshire. I'm planning on making these bi-fold doors which will give us full access to the shed widthwise.